GSL Construction Services

Remodeling
Whole house to room additions
Kitchens and Baths
General Contracting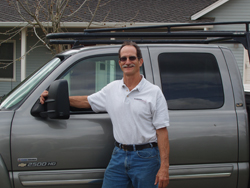 GSL Construction was established by Gary Lunger in 1989 and has been doing quality building and remodeling of homes in the Greater Sacramento Area ever since. We have had a great deal of experience in helping clients visualize the possibilities, determine their needs, establish reasonable budgets, and build their dreams into realities. We have a long list of very happy clients that we would be proud to share with you.

If you are thinking of adding space, or just updating your home, you will have several considerations when choosing a general contractor. Your project needs, budget, time line, and compatibility, are all important matters to take into account as you make your decision.

Gary personally manages each project, giving you one knowledgeable point of contact. His professional service and industry expertise will make sure that your project is completed to your specifications, with professional management of all subcontractors, overall timeline, and your budget. Also, Gary is a Green Point Building Professional, and will help you enhance the energy efficiency of your home. Hiring GSL Construction is the first step in taking control of your home improvement project. Give us a call, or e-mail us and let us help you create a beautiful project that you will enjoy with pride.



Service Areas



Sacramento, Carmichael, Fair Oaks, Orangevale, Citrus Heights,
El Dorado Hills, Elk Grove, Loomis, Rocklin, Roseville, New Castle, Penryn, Gold River